I just finished listening to a podcast conversation between James Altucher and Daniel Roth. Altucher interviewed Roth on his podcast, The James Altucher Show. Their topic: How to make the most out of LinkedIn.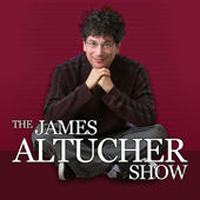 If you're not already familiar with Altucher, here's a quick intro: He's an author, entrepreneur and investor who has stored up — and generously shared — enough lessons about his life and work than anyone I've encountered on the internet. Thanks to his "open kimono" approach, I know more intimate details about his life than I do about many people I've known for decades (You can read his posts on LinkedIn).
Roth is the executive editor of LinkedIn. Business Insider has called him "the most influential editor in business journalism today." I had the pleasure of meeting Daniel and his incredible editorial team at LinkedIn's office in New York City recently. After interacting with them through email for so long, it was a mildly surreal experience visiting the team in person, in the very control room where they navigate the massive glob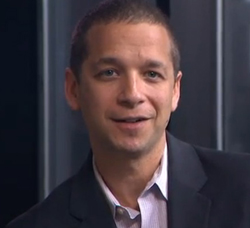 al blogging network they've created.
Listening to the podcast, I took tons of notes, thinking I'd selfishly hoard them for myself and use them as inspiration for my future posts on LinkedIn. But this one was just too good to keep to myself.
And it occurred to me that my notes might come in handy for those of you who don't subscribe to Altucher's podcast, or just don't have the time to listen through the entire 50-minute episode.
Below are just a few nuggets I extracted from Roth's comments, with a take-away or two from my own experience blogging on LinkedIn. I highly recommend you listen to the complete conversation.
Finding your voice
Roth:
One of the biggest pieces of advice that I give new writers who are writing on LinkedIn and other places coming from the business world is you have to be willing to talk about yourself. You have to be willing to admit mistakes. People love hearing mistakes and how you overcame them, and they want to hear who you are. They want to understand you and the more it sounds like it was written by a committee, the less they'll read it.
My take:
This is where the rubber meets the road. There's only so much LinkedIn can offer you (which is already a lot). They give you the 300-million-person network of global professionals. They give you the blank slate to publish your thoughts. But then it's up to you to fill the white space on your screen with what you know best, what you believe in, and what you want to share. Be authentic.
The LinkedIn audience
Roth:
It's an aspirational crowd. They come to LinkedIn for a purpose. People want to support other people, they want to make people better…There's an incredible desire among the users and the readers on LinkedIn to get information that will make them better at what they do or what they want to do.
My take:
I've found the people who read and respond to my posts are incredibly positive and supportive. They are like you and me. They want to make their working lives better. Correction: they want to make their lives better. And they are looking for practical advice from the posts they read on LinkedIn. If you can be helpful, they'll read your stuff.
It's not just one-way, either. Through my blogging experience, I've made several friends . These are people I've never met, yet I feel like I've known them my entire life. We exchange notes on what works and what doesn't, share updates on what we're doing off-line, and support each other by sharing posts, leaving comments, and slapping a few private "high fives" via email when one of our posts takes off.
Plugging into the network effect
Roth:
Because we can apply a network effect to your great thinking, it can spread in a way it could never have spread before.
My take:
This is indisputably one of the reasons why LinkedIn's blogging platform is crushing it. Sure, the "Influencers" do have an advantage on the system. Their posts are featured more prominently on Pulse and throughout the network. They are much more visible and attract huge followings.
But the platform gives humble non-Influencers like me a fighting chance. With a bit of help from the Pulse algorithm and a nudge here and there from the editorial team — and a dose of luck, I'm sure — my posts have garnered far more reads, comments and social shares than I could generate from my own fledgling blog. A few of my posts have even gone viral (at least by my own definition). Altucher makes this point in the conversation when he says to Roth, "I constantly tell people actually, don't necessarily blog on your own website. Go on a trusted site, because that's where you'll be trusted."
Text versus multimedia
Roth:
The written word is still the fastest way to quickly get some information and realize whether something is worth your time.
My take:
Roth made this comment in response to Altucher's (very creative) suggestion to leverage LinkedIn as a podcasting platform (to which Roth very diplomatically but firmly demurred). I'm a huge fan of video and podcasts, and I expect these formats to continue to grow at breakneck speed. But I can't help but agree with the point Roth is making here. While it may not carry the same emotional or sensory effect as audio or video, I can still process text much faster than either media format.
Blogging as professional identity-building
Roth:
Writing posts is about building your own identity so when someone is looking for a manufacturing expert, they say this guy knows what he's talking about…I hire him because he's proven himself through his writing and we learned about each other through LinkedIn.
My take:
I just had an email exchange yesterday with a very successful blogger on LinkedIn — he's one of us, a non-Influencer. He told me he's got a fantastic job offer on hand and lots of other exciting opportunities that have opened up as a result of his blogging on LinkedIn. Another friend who just started his own PR firm is getting invited to contribute posts to popular industry blogs and join podcasts. I'm hearing more and more of these stories.
Preparing for your next act
Roth:
You might have a job for a few years, but there's this idea of next acts…You don't hire people for life anymore. Employers and employees are being transparent with each other. You might say, "these are the skills I want to get out of here. This is something I'm doing for three years to learn something." Or maybe you're here to create a career. Even if you're not going to leave, you should always have in the back of your head the idea that you might be forced to at some point.
My take:
I think the definition of "next act" is not necessarily limited to finding your next job, though that's a real possibility, and clearly why many people come to LinkedIn in the first place. It could be about advancing at your current company by learning new skills, moving into a more challenging role, transferring to a different geographic location, or creating an entirely new role that never existed before.
Why do you think LinkedIn's blogging is taking off? Please leave a comment!
Image credits: modelcitizenblog.com, Stansberry Radio Network, LinkedIn